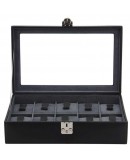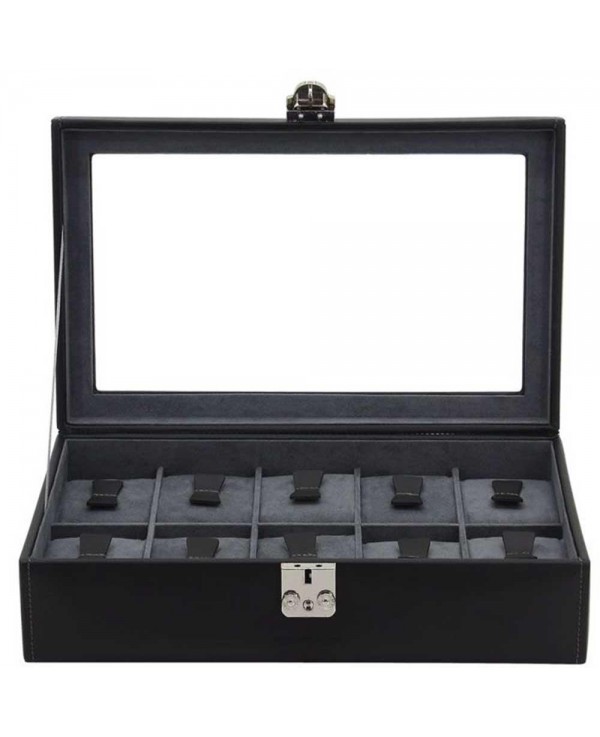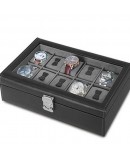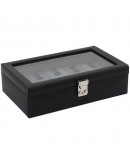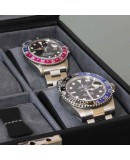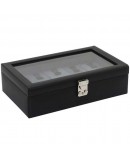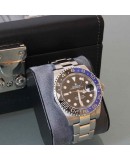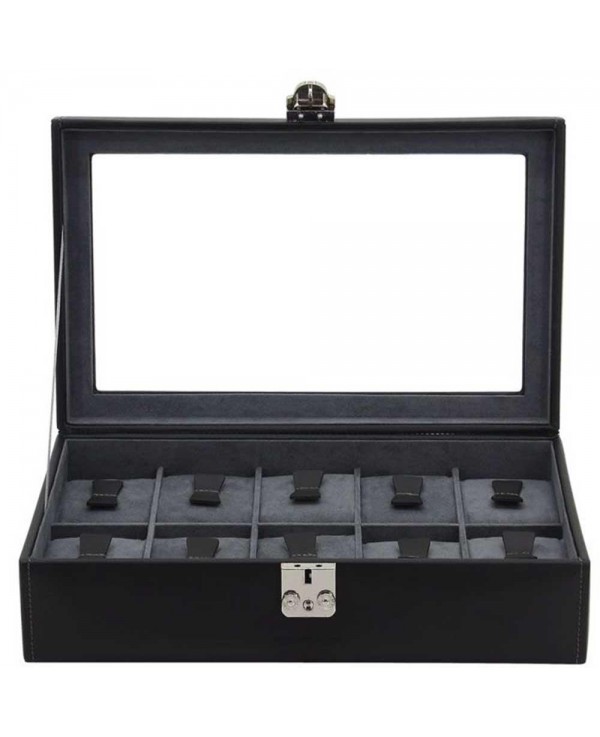 Watch Box leather and glass for 10 watches Fried23
Watch Box for 10 watch black leather and glass top. For all size watch. Super Soft pillows 5cm width included. Key for locking. This beautifully made high gloss box enables the collector of fine watches to view their collection through the glass topped lid of the box.
For the perfect storage of 10 normal or extreme big watches. The box outside is manufactured with grenuine black leather and a glass. Its felt-lined interior holds 10 watches. Accepts large watches up to 50 mm wide. Super Soft pillows in synthetic velveteen black finish.
Size: 29x18x7.5cm
Pillows width: 6cm
Lock: key
Colour: black keather, white stiches, upper glass

new collection
Same Category