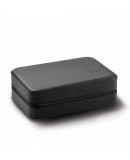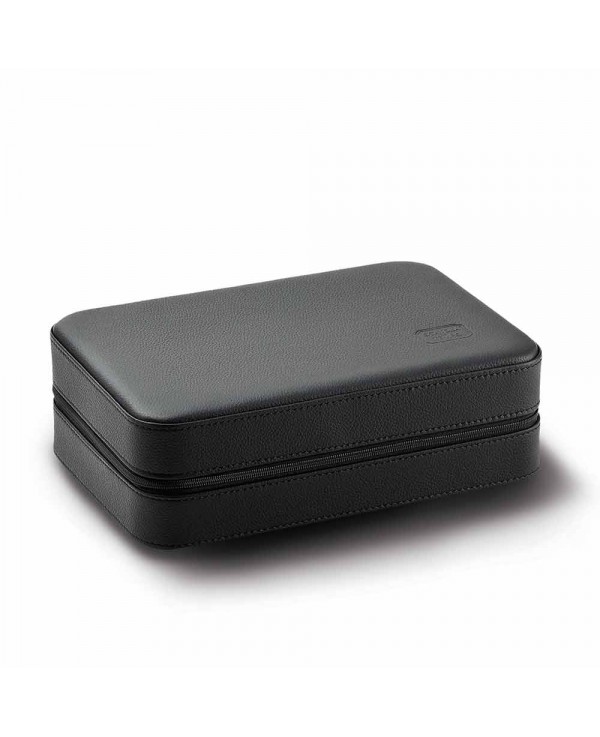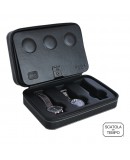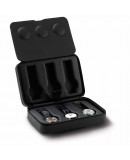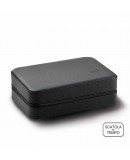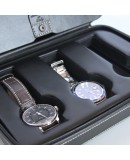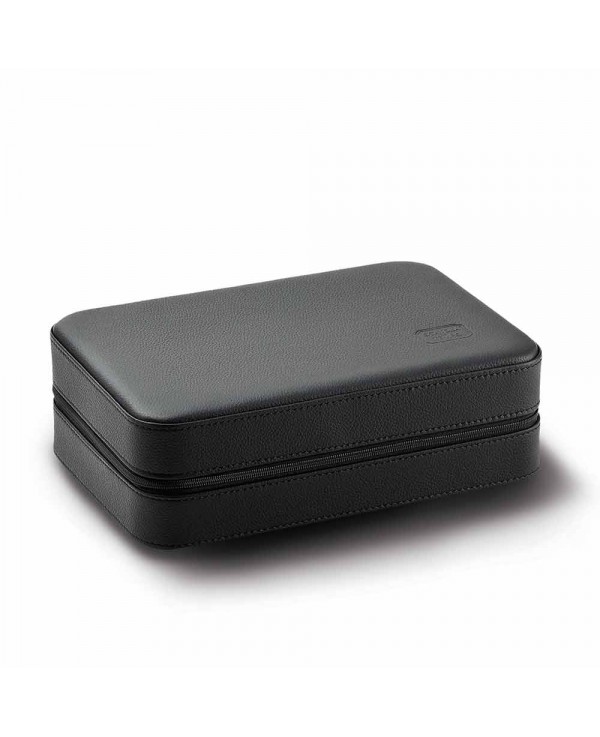 Scatola del Tempo - VIAGGIO 6 black Scatola del Tempo
Scatola del Tempo Watchbox VIAGGIO 6 black leather - Handmade in Italy. Exterior structure covered in natural tuscan organic tanned leather. Interior covered with black leather. Each place provides the necessary space for the winding crown and any possible push pieces for other functions. Each piece is entirely handmade by craftsmen.
Handmade in Italy:  Every mould is first covered with a shock absorbent material and then with the soft jacquard silk, designed exclusively for Scatola del Tempo boxes. This operation is delicate and is done by hands with years of experience. The boxes are then covered in leather. It is about pure quality, employing the hand skills of the best craftsmen, using the best leather and the most prestigious silks, woven in the Colarieti's family textile company and it is about innovative technical solutions to match the classic taste and elegance of the boxes.
Size: w24 x h8 x d16cm
For 6 watches / xxl
new collection
Same Category