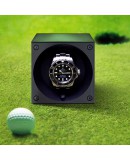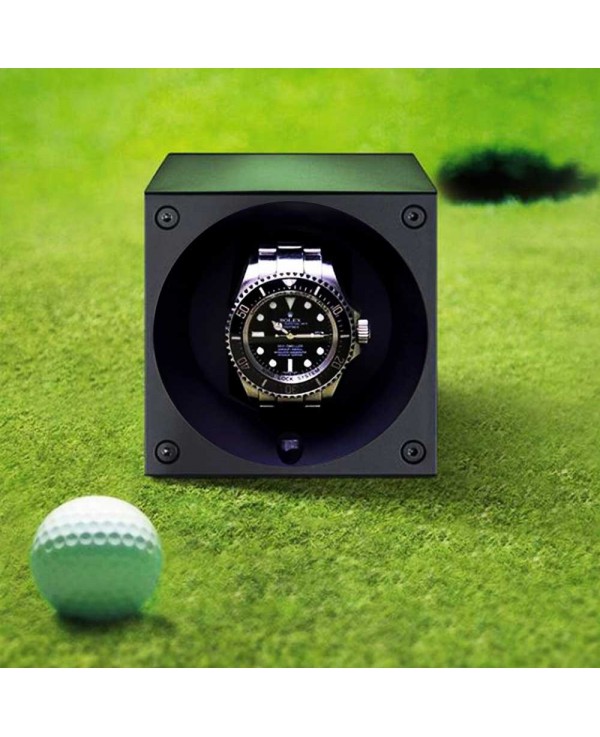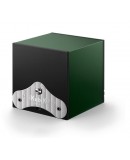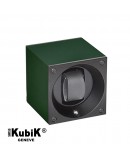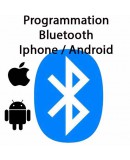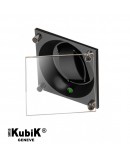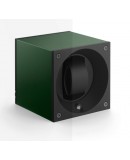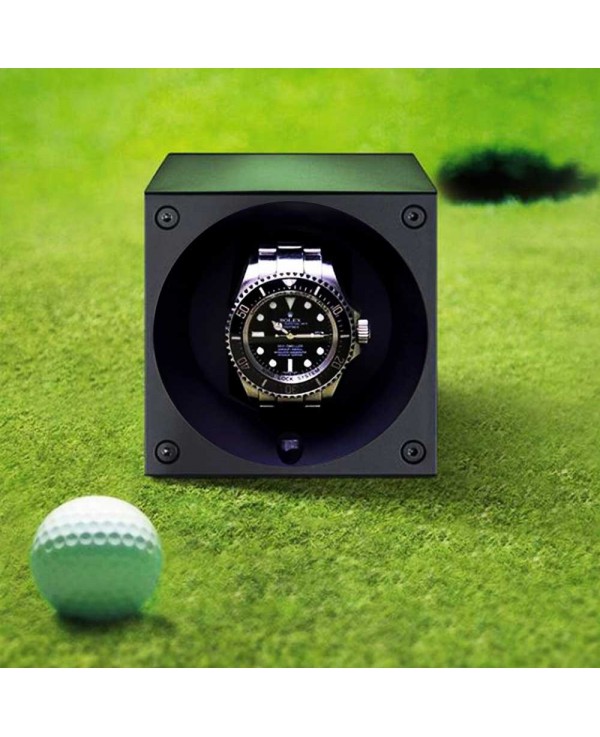 Watchwinder Swiss Kubik Single Original - Dark Green
Swiss Kubik Masterbox Original watchwinder including front window protect plexiglass. The case is precision constructed in Aluminium, finely finished with anodized colours. The watch carrier is fully adjustable to accept any size and style of watchstrap. The frequency and speed of rotation are important factors the SWISSKUBIK has addressed in ensuring the precision. Suitable for all prestige automatic watches on the market today. Pause mode and switch off in vertical position. LED flashes red and green alternately to indicate the startup phase and the watch winder detects the vertical position of the watch. USB interface offering all possibilities for a personalized programming of number of turns per day. Options available : watch holder small diameter (click option before add to cart).
Watchwinder Swiss Kubik Original : Swiss Watch Winding Technology. Swiss Kubik ORIGINAL is simply... THE BEST ! It comes in several colours or finish. See the whole range on our webpages. The standard internal program runs 1900 turns per day, 950 clockwise and 950 counterclockwise, suitable for the majority of automatic watches on the market.
The watch carrier allows the fitting of virtually any size watch strap, leather or link bracelet. Runs with 2 batteries LR14 giving a life span of over 2 years. A LED light is provided on the front of each model to indicate that power is on and/or battery life (red / green light).
Guarantee: 3 years
Swiss Made
Battery: 2xLR14 free included
Programmable / USB Computer Interface
Size: w 10 x h 10 x d 10 cm
Available in stock
Option : Window Protec (see below)
Overview: When configured with the STANDARD setting, a green (or red depending on the battery level) LED that flashes once every 5 seconds indicates that your rotating case is working properly.
- A rotation counter malfunction will be indicated by a red LED that flashes three times in close succession every 5 seconds.
- If the batteries are low, the red LED will flash according to the configuration used. You must replace the batteries within 3 months.
Original settings:
- By default, the SWISS KUBIK rotating case is programmed to rewind virtually all automatic watches currently available on the market.
- When your flick the power switch to On, an LED flashes red and green alternately for a few seconds to indicate the startup phase.
- Then the watch undergoes 95 cycles of 20 rotations each (10 clockwise and 10 anticlockwise), a total of 1900 rotations every 24 hours. Between each rotation cycle, the watch holder stops automatically in its initial vertical position.
Dedicated program with a PC interface module:
- You can use a dedicated program with a connection interface module to program your SWISS KUBIK watch winder according to any special characteristics your watches may have.
This device lets you modify the following specifications as appropriate via your computer: - Number of rotations per day - Direction of rotation
Once you have made the necessary modifications on your winder, you can disconnect the interface from your computer. The new programing specifications are recorded on your rotating case's internal electronic circuit.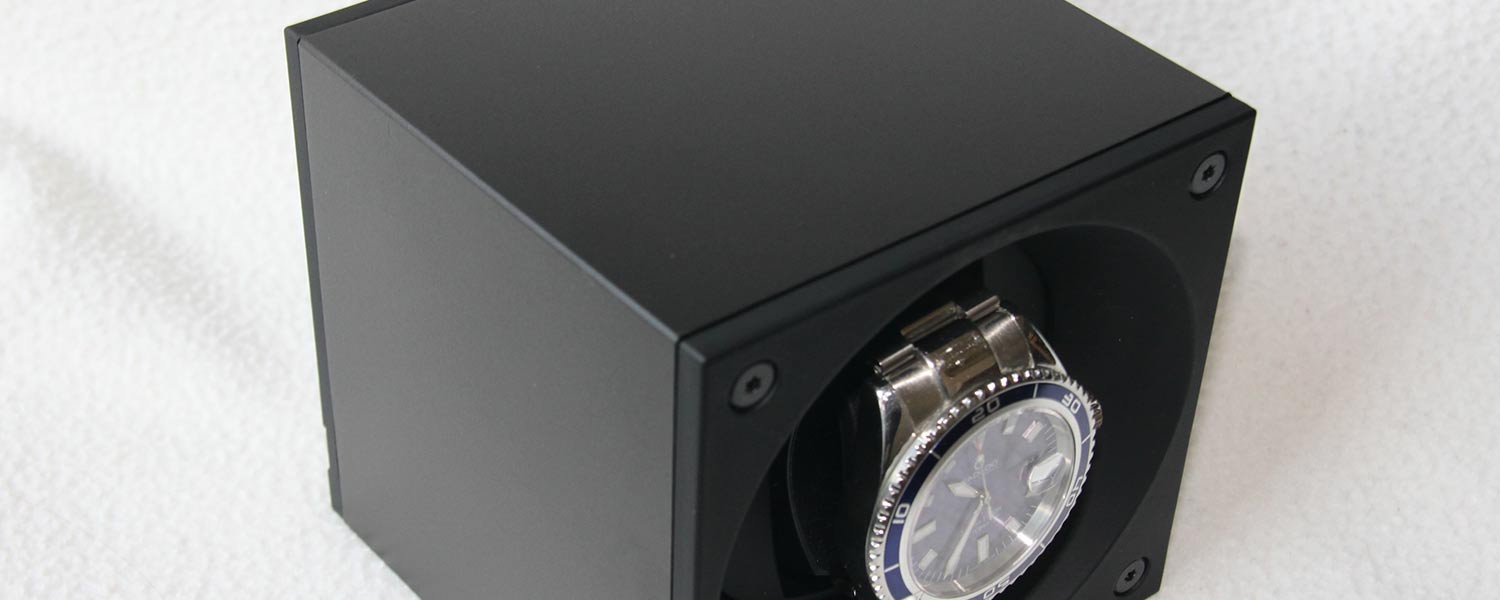 Our Movie:
new collection
Same Category