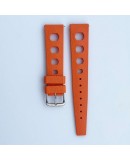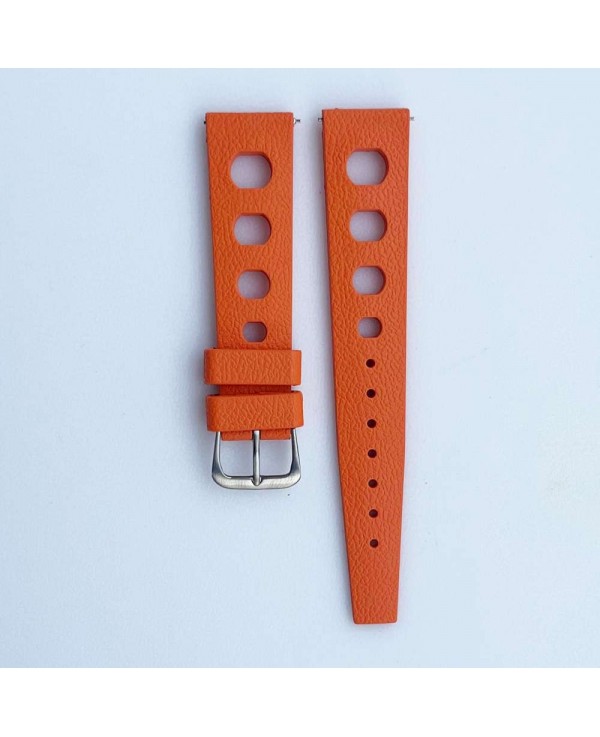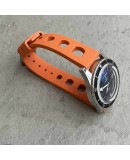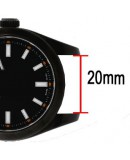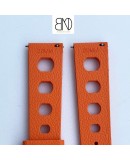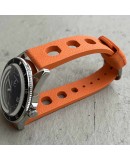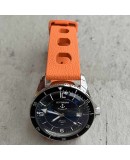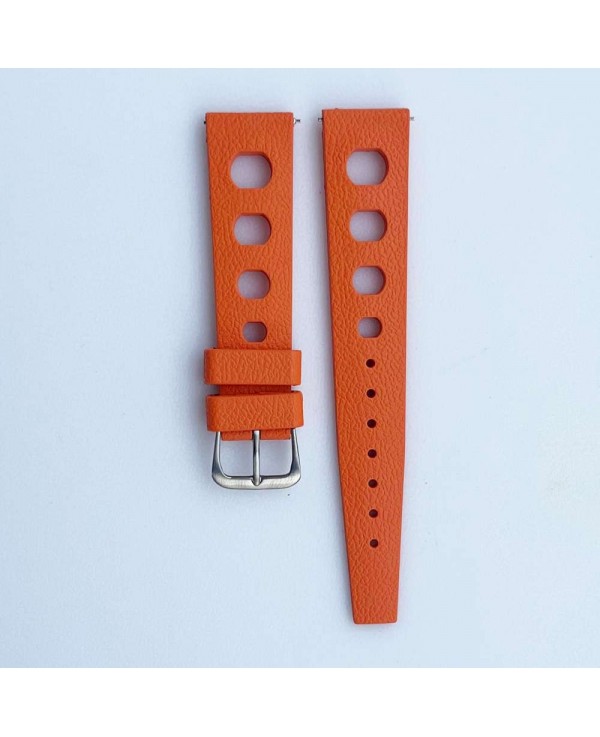 TROPIC Vintage rubber watch bracelet 20mm orange big holes
orange TROPIC vintage / big holes / watchband in heat-vulcanised rubber. Undeformable and resistant, this is a diving or vintage watch strap. Unalterable and waterproof, it is equipped with a stainless steel buckle and stainless steel quick release system (automatic spring bar). BNO brand – Bracelet Nato - BNO logo on buckle and strap. This strap is 20mm with 16mm buckle.
Born in the 60s, the TROPIC watch bracelet has been used on many diving watches such as the Rolex Submariner, Jaeger Lecoultre, Omega and Blancpain, to explore the seabed.

It is made of heat-vulcanised natural rubber and is dimensionally stable. Unalterable, it remains flexible but not stretchy, making it perfectly suited to sports, swimming pools and diving. This high-quality material and manufacturing process are far superior to basic silicone wristbands.  Its distinctive design will totally match with many vintage watches.


Premium vulcanised rubber

Waterproof

Standard  Length

Buckle steel : included
Width/ buckle : 16mm
Width/ watch : 20mm
new collection
Same Category