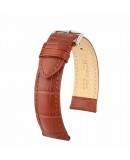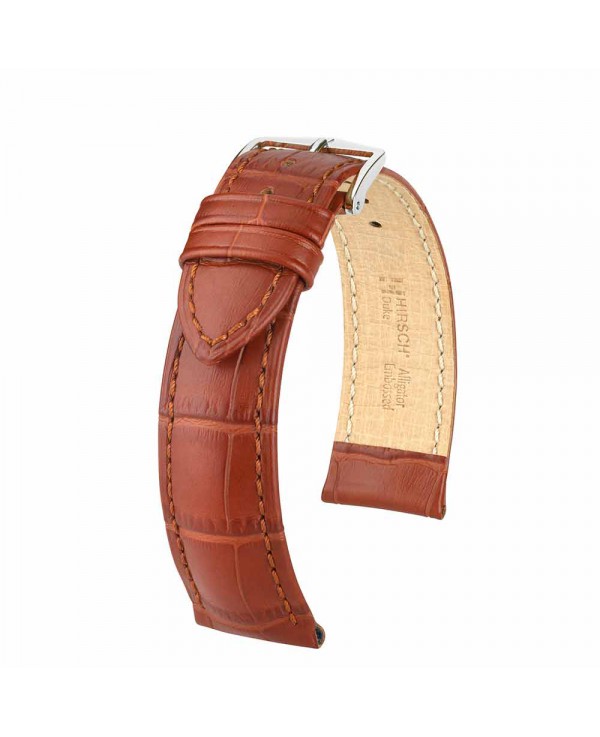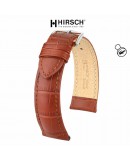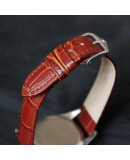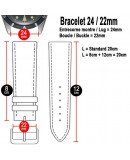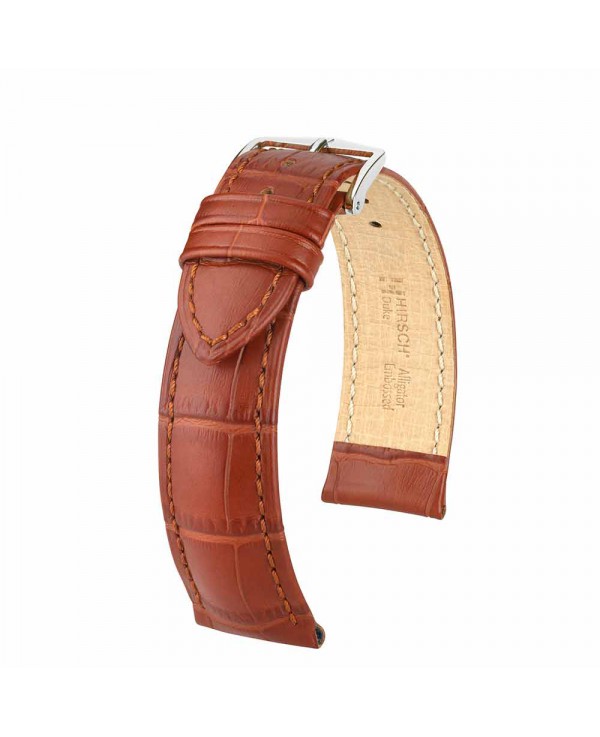 Watchstrap Hirsch DUKE gold brown 24mm
Hirsch Watch-strap Duke made with natural leather alligator embossed. A way that combines the design of alligator skin with the high durability of the best Italian calf leather. The water-proof Softglove lining leather ensures the best comfort with heavy-duty use.
HIRSCH bracelets, manufactured in Austria, are the finest, the most advanced and the most richly detailed in the watch industry. HIRSCH has been, from the very beginning, the main specialist in the handling of leather, and the combining of leather with other technical materials. The Austrian company links up with all specialists over the world in the search for the finest and most innovative materials and combinations. HIRSCH bracelets and straps are of course supple, highly detailed, fine and noble.
All bracelets for watches are manufactured in Austria with precision and without any compromise.
Embossed leather
Standard  Length (200mm)
Buckle steel : included
Buckle width: 22mm
Watch width : 24mm

new collection
Same Category