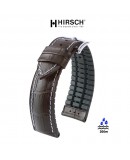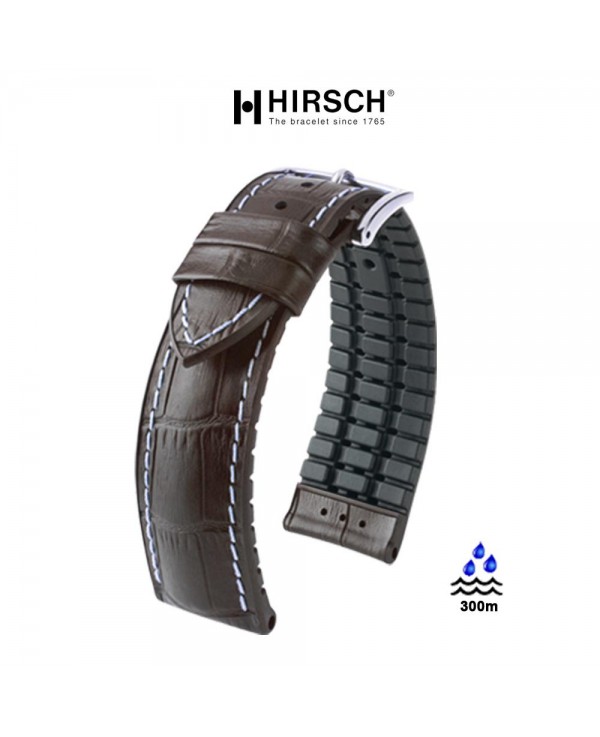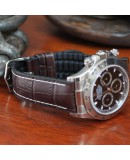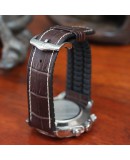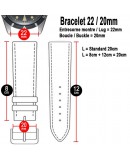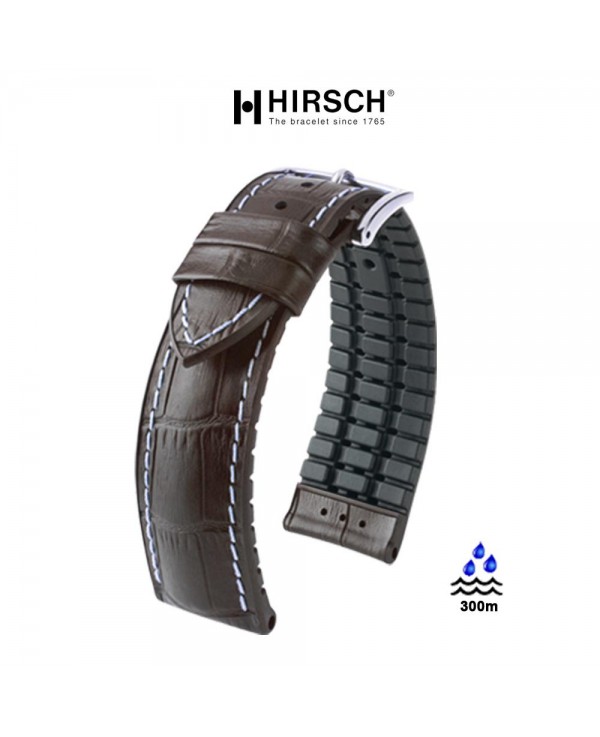 Watchstrap Hirsch GEORGE dark brown 22mm and black rubber
Hirsch Watchstrap GEORGE dark brown 22mm. The contemporary evolution of one of the world's most beautiful bracelet designs. Aesthetics married to optimum reliability. This bracelet derives its incomparable charm from the alligator-embossed "Tuscany" calfskin, with the accentuated contrast stitching and obvious edge.
     
Functionality
Thermo-regulation: Caoutchouc core with a superior grooved structure for climate control
Longevity
Flexible and hard-wearing for even greater durability
Wearing Comfort
High elasticity: Combination of leather and caoutchouc ensures maximum freedom of movement
Aesthetics
Aesthetics and functionality: Classic leather combined with cutting-edge bracelet-technology
Standard  Length (200mm)
Waterproof 300m !

Buckle steel : included
Width buckle : 20mm
Width watch : 22mm
The perfect marriage of appearance and technology:
HIRSCH Performance Collection styles are a perfect marriage of traditional leather craftsmanship and cutting-edge bracelet technology in unique HIRSCH quality. The HIRSCH Premium Caoutchouc's special geometry and superior groove structure ensure constant ventilation for the wrist. Moisture that develops can quickly evaporate, ensuring a high level of wearing comfort and maximum freedom of movement in any situation. HIRSCH Performance Collection bracelets are extremely sturdy and robust – The combination of different types and colours of leather imposes virtually no limits on personal surface finish and design preferences. The range of HIRSCH Performance Collection styles extends from sporty and dynamic to sporty and classic, so the wearer is free to choose from a very wide range to suit his watch. The bracelets from the HIRSCH Performance Collection combine a multitude of features, thus representing a special highlight for the consumer.
new collection
Same Category